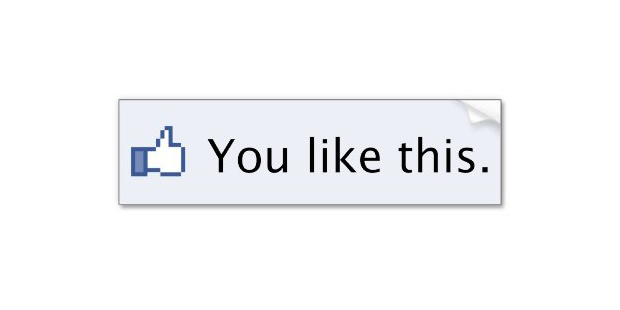 Asking Users To "Like" Gets 216% Higher Interaction Rate
author: Kyle date: July 12, 2011
"LIKE if you had a great 4th of July Weekend!"
"Did you have a great 4th of July Weekend? Tell us what you did in the comments!"
We see many Facebook Page admins asking their fans to Like posts and leave comments on posts. Does this elicit greater interaction rates from fans? We analyzed 49,266 Page posts to compare interaction rates for posts containing "Like" calls to action, "comment" calls to action, and those without.
After splitting into the three groups, our sample size was:
Contains "comment" – 292
Contains "Like"- 361
Doesn't contain "comment" or "Like"- 48,613
People are posting statuses with "comment" and "Like" calls to action, but at low rates. Only 1.3% of status messages we analyzed had a call to action in it.
Next we calculated the avergage interaction rates for the three categories of posts.
Contains "comment" – 0.14%
Contains "Like"- 0.38%
Doesn't contain "comment" or "Like"- 0.11%
Not surprising we see call to action posts asking users to "Comment" and "Like" have a higher interaction rate when compared to normal text statuses posted (not including photos, links, video, etc.) What is notable is how much interaction is increased by asking users to "Like".
Asking users to "Like" gets an average of 216% increase in interaction rate >Click to Tweet<
So for Facebook page admins, using a "Like" call to action is definitely an effective way significantly boost your interaction rate.
Math behind the graph
Our data comes from scraping the posts of the top 20,000 Facebook pages. Our sample size was 49,266 status messages from these pages. In the "Contains 'Like'" category, we only pulled out posts containing the strings 'LIKE', "LIKE", 'like', "like", LIKE, and Like to avoid grammatical usage of the word like (eg. It cuts like butter).
Interaction rate definition
We took  number of Likes and Comments for a post and divided it by the number of Page Likes at the time of publish.
Please note that this is our definition of interaction rate since it slightly differs from Facebook's definition which is (Likes + Comments)/Impressions.
---
*This article is part of our Engagement & Interaction white paper. (Download below, it's free!)
We answer the questions that every Page Admin is asking with definitive answers from scientific analysis.  We analyzed the top 20,000 Facebook Pages to find posting techniques that really work. It is free and quick to download. Get it now!
====
If you are a Facebook page admin looking for ways to increase Facebook engagement feel free to reach out to us: http://momentusmedia.com/publisher/index.php/momentus/contactus
cateogories: Analysis, Blog, data, Facebook, Techniques