Our Team

Carina Koo CEO, Co-founder has been designing and building viral and social apps on Facebook since 2009, when it was just a get rich quick scheme. Prior to co-founding Momentus, she led development of language processing technology for Microsoft's Windows Live Agents (previously Colloquis). Carina holds a B.S. in Symbolic Systems from Stanford University. 




Katie Hutchison- Business Development Manager hails from rural Wisconsin, and is the seventh of eight siblings. She has worked at Greenpeace and The Cheeseboard Collective, and is currently training to become a yoga teacher through Laughing Lotus SF. Her work at Momentus is to help imagine and advance innovative, socially responsible projects and build new business relationships. Katie holds a B.A. in Liberal Arts from The Evergreen State College.






Rob Lai Business Development came by way of Brio Technology.  He has brought with him a wealth of experience in sales and business. He graduated from University of Southern California with a degree in business administration.  Currently, he manages the sales team and works toward fostering new business relationships with Momentus Media.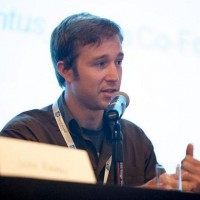 Chris Turitzin Co-founder, Advisor specializes in designing and executing viral campaigns on Facebook. His successes include campaigns that regularly surpass 10M views per run. He was part of the Facebook Fund in 2009 and has since been building and experimenting to develop a science of virality. He is an experienced and dynamic speaker who loves to share the discoveries of this vibrant field, tapping into the huge numbers of social networks, for brands.