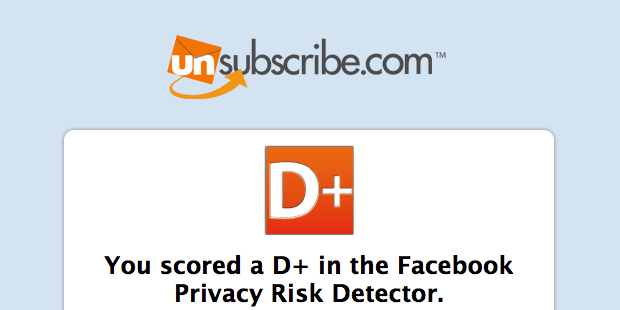 Unsubscribe.com: Is Your Privacy At Risk?
author: admin date: September 23, 2011
Unsubscribe.com is a service that addresses a simple problem - getting rid of unwanted mailing lists and protecting user privacy.  We built an application that analyzed the apps users had installed on Facebook which gave them grade based on their Privacy Risk. The application design flow was optimized to drive traffic to the Unsubscribe.com page for user acquisition.
RESULTS: In conjunction with Facebook ads to convert users from the Unsubscribe.com app, we were able to:
Determine demographics for Unsubscribe.com's most active users
Calculate the cost for user acquisition
cateogories: Case Studies